Qatar Navigation Q.P.S.C. (Milaha), a Qatari public shareholding company, and the global Turkish company Hareket signed an agreement to establish a strategic alliance to provide a huge and integrated range of transportation and heavy lifting services in the State of Qatar.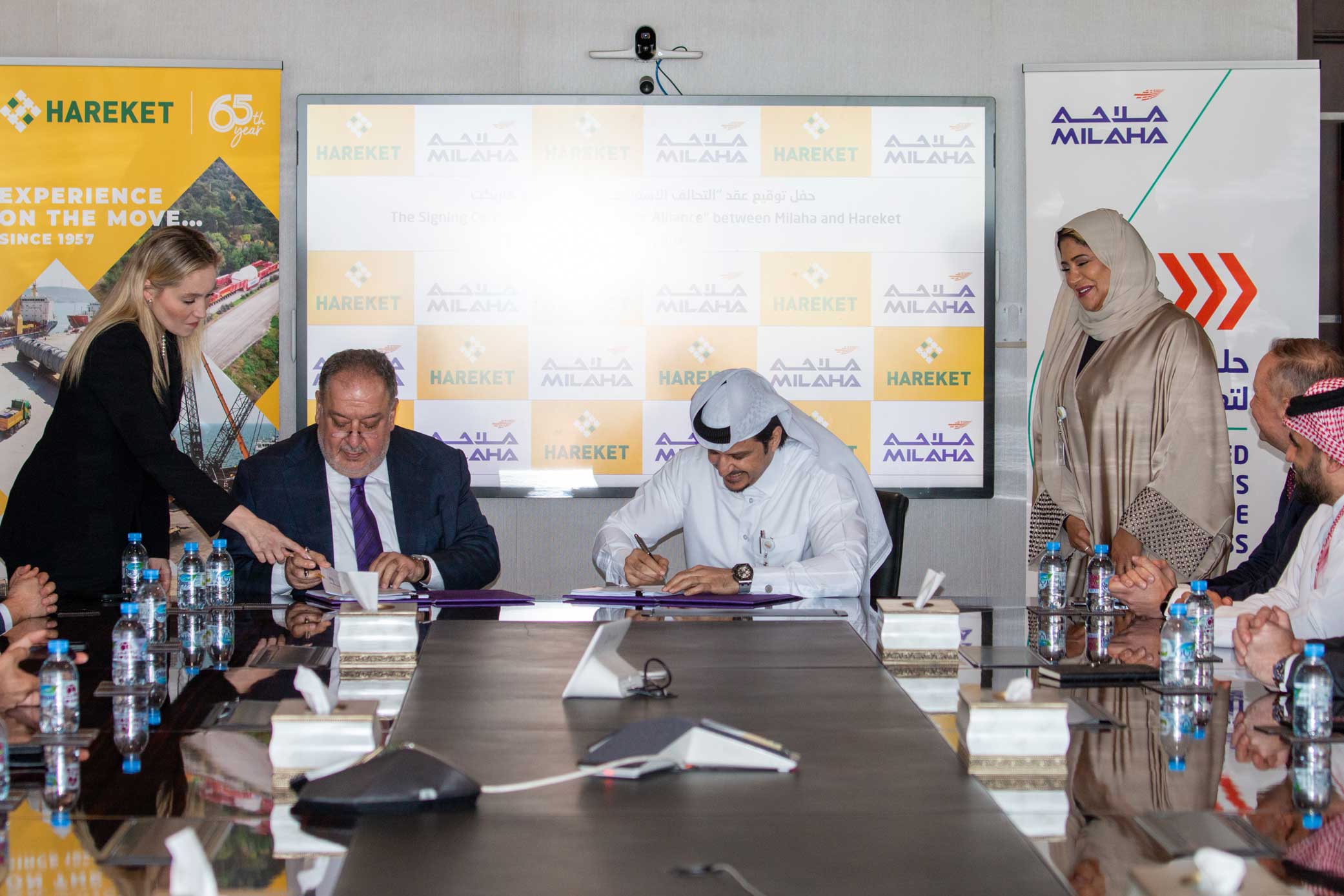 Milaha said that the strategic alliance with Hareket, which provides engineered heavy lifting and transportation services, will allow the Qatari partner to expand its wide range of logistics solutions in the local markets.
Qatar Navigation was established in 1957 with a capital of about QR 1.136 billion. On the other hand, Hareket works in the field of implementing complex projects in Turkey, the Black Sea region, Europe, the Middle East, and the African continent, in addition to its experience in implementing projects related to oil and gas and other major projects.