Qatar Navigation Q.P.S.C. ("Milaha"), the industry-leading provider of maritime and logistics solutions in Qatar, has been granted the Award of "Excellence in Maritime Services" by the ShipTek - Marine offshore Oil & Gas Conference held in India in recognition to its commitment in providing customers in GCC and the Middle East with outstanding maritime services and solutions.
Granting this award to Milaha reflects it's a strong commitment towards its customers to providing them with outstanding and sophisticated services.
Eng. Mohammed Abdulla Swidan, Milaha's IGCEO, stated: "Winning the award of "Excellence in Maritime Services" is a great achievement for Milaha. We in Milaha always reiterating our keenness to improve and modernize our services, maritime and logistics solutions to better serving our customers and providing them with outstanding services to meet their interests and helping them achieving their projects. This award is a strong indication that we are on the right track of our strategy to serve customers better."
The 18th edition of the ShipTek event is focusing on the key market trends and maritime industry to create future trade patterns to build strong business growth and better-quality services.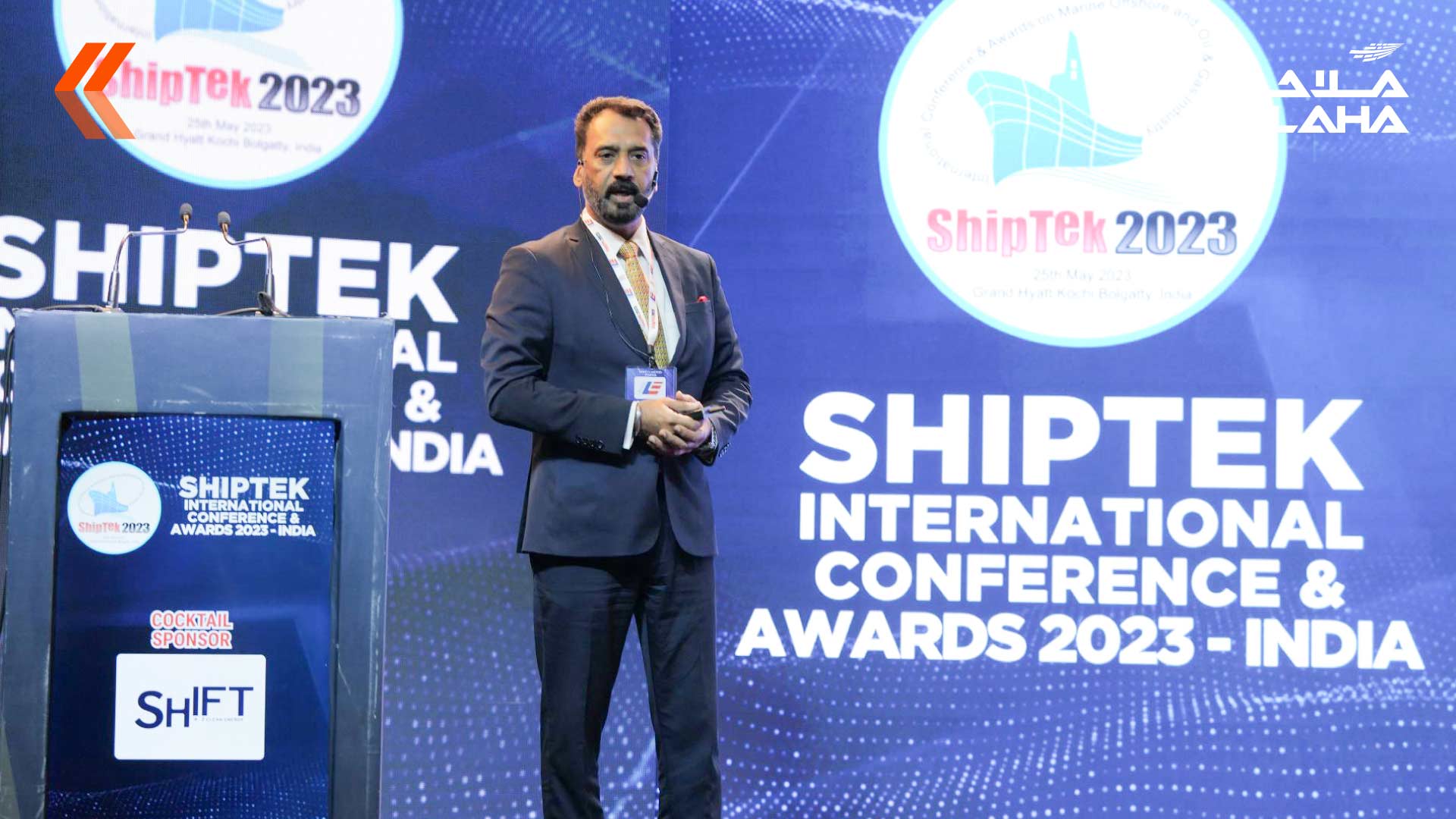 Since it has been launched in 2008, the conference has attracted many prominent regional and international maritime companies and experts with aim of discussing issues of maritime industry and tackling the global challenges.
Milaha regularly participates in the global maritime and logistic conferences to keep abreast with new maritime developments, emerging technologies, and trends to improving services and accomplishing future goals.